I created this blog because of my struggles with anxiety and depression. I wanted other people to know they aren't alone. If you are living with it or know someone who does, grab a button and spread the word!
PS-If you grab my button, let me know so I can grab yours!
Share the news, grab a button!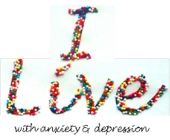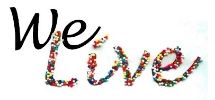 Thanks to http://www.mycoolrealm.com/sandbox/gbgen/ for helping make these buttons!
Also, here are some parties I have linked up to: